how can that much time of passed? maybe it is that hands are flying, time is passing unchecked? since oct-21 i have participated in a ticketed auction fundraiser. i had my 7th grade class (which i have for woodwork and handwork at a waldorf school) build a folding room divider frame with brass hinges in woodwork and then for handwork we measured and cut the panels (4 of them), hemmed them, and then batiked them.
we raised $1700 for this! wow! i am so proud of their work!
then i sold myself for a package of 10 one hour private fiber art lessons (of choice), and sold a 10' X 12' room lazuring (google lazure painting to find out what that is). i then ended up lazuring 3X much that space at the clients home. it is gorgeous... i will post pictures when their flooring is installed and i can do a photo shoot.
i have nearly finished my caplet from
wrap style
. i am using noro kuryeon (which i love so much that i bought 20 skiens of the colorway #207. i changed the pattern a bit. i did a ribbed collar and a rolled i-cord cast off. you can tell that i don't give a hoot about making sure that the next skein is in the correct line up for the colorway.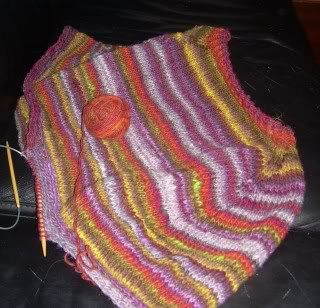 next on the wip agenda is a project for the holidays. this one is for one of our rescued kitties. she is 3 and was abandoned after her elderly owner died and the relatives put her out. she is extremely shy to the point that she couldn't attend show events for the rescue group. she is skittery, but very loving and adores one of our dogs. she will crawl on her, cuddle up to her, climb into her kennel etc. so i figured why not spin up some of our dog kiska's fur and knit up a kitty blankie? so i blended kiska's undercoat fur with some merino in burgundy tones and added a bit of jewel tone silk and viola! i have so much kiska fur that i think that i will also spin/knit/felt up a kitty bed for her too.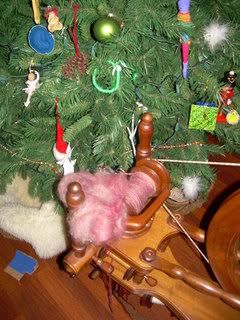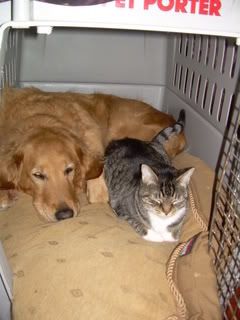 lastly, non fiber related, but inspiring non the less (for fiber art) are sunrises and sunsets. the last few have been spectacular and required photographing! first the sunrise over the chugach range...
and a breath taking sunset!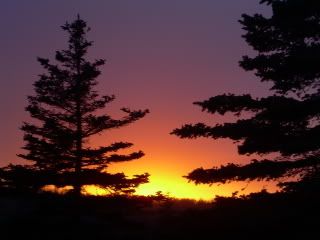 and this my friends is just too cute to leave unshared... my 8 year old's entry for a t-shirt logo for a local event.
make peace, spin fleece!