Finished are the gloves knitted from the brown mystery wool handspun! I really like them. I still think that I will very lightly felt them.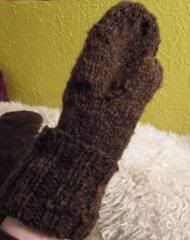 Since then I have spun up 2 ply of the brown mystery wool and a single ply of Anshon's Biscotti (angora blend) from
Susan's Spinning Bunny
for a nice 3 ply heavy worsted not quite bulky wt yarn. I decided that I wanted to add some of my Kiska's fiber because it blooms just like angora. So I carded it with some colored merino and spun up a 2 ply that about matches the 3 ply.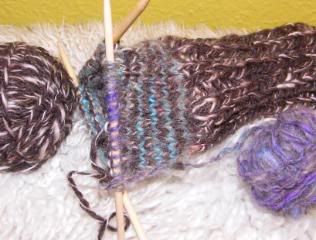 And just for fun, I knit up a pocket monster out of a wool/silk blend. She's so cute, I put her in my own bag just for smiles :)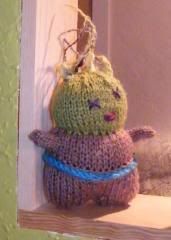 Names for her? How about She-ster?
Make peace, spin fleece!