this week the studio has had good progress: roof insulation, the windows cut, tyvek wrapped. there are 3 large windows across the front that after getting the tyvek all on will be opened up and glass installed. there is a door and 2 smaller windows in the side and back. they should all go in this week and then the shingles on. i tried to talk my sweetie into letting me put on a living roof but was met with more resistance than i felt willing to counter.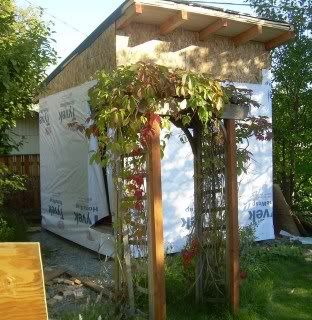 i also got to go to the outdoor market this weekend. wasn't planning on finding fiber there, but sure was happy to! got a good deal on merino and merino romney blend bulky homespun! henry liked it too.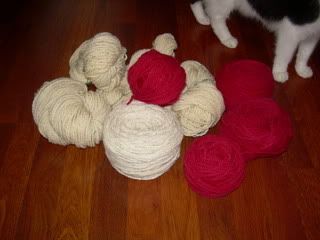 speaking of spinning, my spindle has been sorely neglected for my entrelac affair. but... i splurged and bought this lady on ebay, she'll be here fron new zealand in a few weeks---- squeal!!!!!!
and lastly.... this was a most beautiful goodbye to the day looking out at "sleeping lady" aka mt. susitna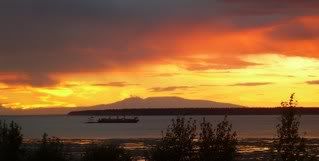 spin well, knit often