i love to give gifts that
really feel
as if they came from the soul. this probably explains why i have a box of gifts on short notice that remain ungifted. there is just something about what happens spiritually when you think of another soul while you are planning the gift. purchase or no.
i gave the silk feather & fan stole to my dear mom in law tonight. she is a knitter, although she has some memory problems and has found that she is not able to knit anymore (after 60 years!). this is very hard (for us both) since it was a really nice connection for us. i made her the Feather & Fan Stole for her combination birthday/mother's day. she has just come to visit from the Outside (aka lower 48) this week, and i just gave her the stole tonight along with a gorgeous book of Alaskan photography.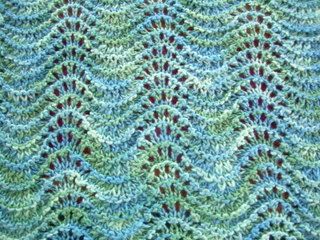 i nearly finished another pattern section of my Sampler Stole from Folk Shawls by Oberle. i am loving it, although the constantly changing pattern is challenging my short term memory. i am so used to doing mindless knitting, this is good for me. this is the watercolor colorway from Lorna's Laces in wool superwash.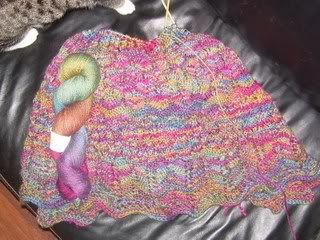 here is a pretty posey picture from the gardens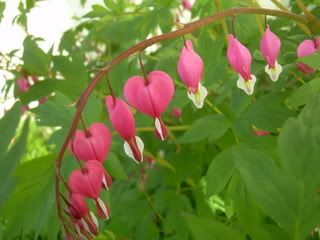 no gardening today... pitiful me
goodnight from Alaska, this is as dark as it will get