today i cast on for a pair of lightly felted mittens using my newly spun border leicester woolen single ply. i'm using size 6 needles and a basic 36 st pattern in my head. my flash is out of control.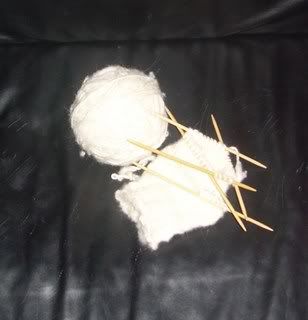 tonight i decided to go for the luxury and reached into the stash and pulled out this treasure from
Susan!
it is a yummy superwash merino/tencel roving. i really want to roll around on it, it is soooo0000000 soft!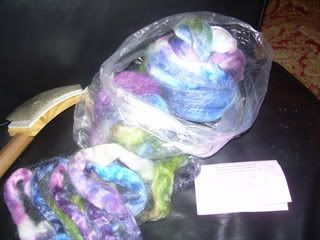 henry likes it.... he thinks that it is shiney and very luxurious.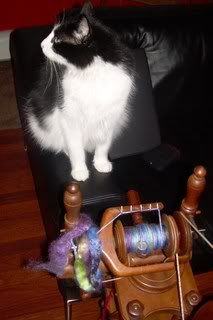 i'm not sure, but i think that this is lace weight... i'm lazy remember, someday i'll figure out how to measure.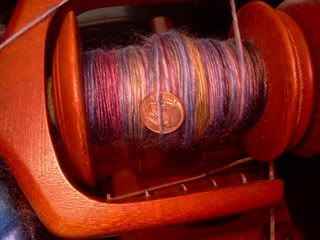 last but not least from my lovely day... my sweet viola player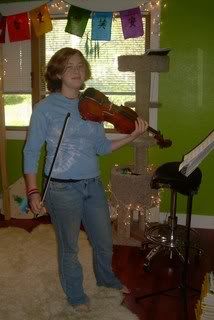 make peace, spin fleece!