i have fallen in love with mecchia... not love at first site it is true, but a steady respectful growing kind of love. so much so that i am finding edammertje has not been what i had hoped for. there is nothing fundamentally wrong with eda. but i've discovered that i really love the wood of mecchia, and the fine turnings, not to mention i love scotch tension vs the bobbin lead drive/tension eda has just like a louet.
so i guess i want eda to find a new home. mecchia is much too big to take anywhere, she is a stictly an at home kind of gal. so i purchased a
peacock!
i expect to meet the peacock in 2 weeks. my dd has taken up spinning on eda, but if things work out with this new wheel... she'll share this one with me and we'll pass eda on to someone that doesn't desire scotch tension and who will love her for the modern lines and clean functionality that she has!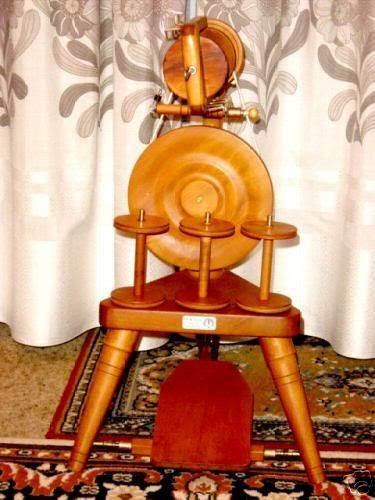 i also carded up the rest of my stash enhancement from the retreat. this is batch #2 of the handdyed merino that i carded in bamboo. plans are to spin up more lace to light fingering weight.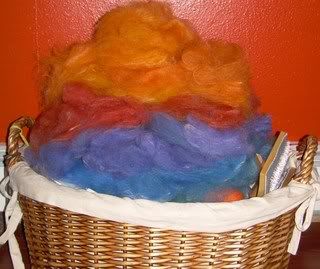 .
this is me with other ladies of the moon this weekend celebrating what we call "fiesta de la luna" and our daughters moving towards womanhood. fall on the lake was lovely. we found our first snow in town on the drive back in! we walked, cooked, nourished, celebrated, welcomed a new moon daughter, committed, rejoiced, reaffirmed and "walked in beauty"
spin on, knit on!