first... i had a fabulous time at the fall 2007 spinning retreat. this is the culprit who introduced me to spinning! notice her fabulous wheel... she waited 3 1/2 years for her turn to have it made by a gentleman in oregon who is no longer making wheels now.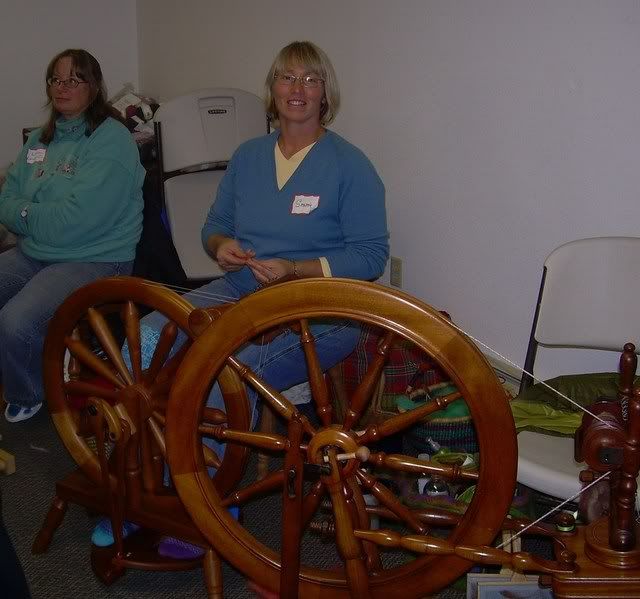 these are other alaskan spinners and knitters! sure they look harmless, but you should have seen them during the gift exchange!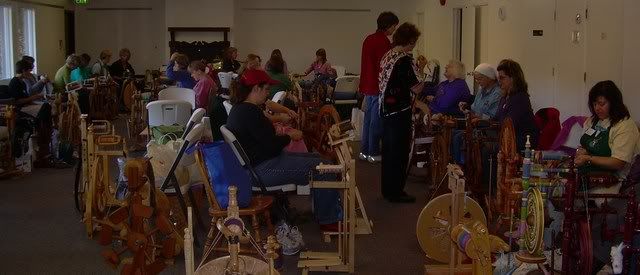 i should have taken pictues, 49 of about 60 women participated. i came away with 4 skeins of lovely fall colored fingering weight yarn! all that fiber, spinning and knitting supplies in one place, whew... slurp slurp slurp!
this is the latest of what mecchia and i have spun up. i still have to set the twist, but overall it looks good to me. i love mecchia.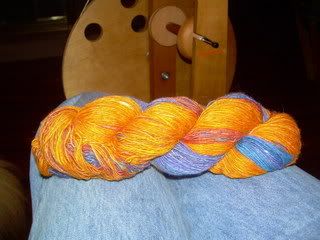 and look who arrived today!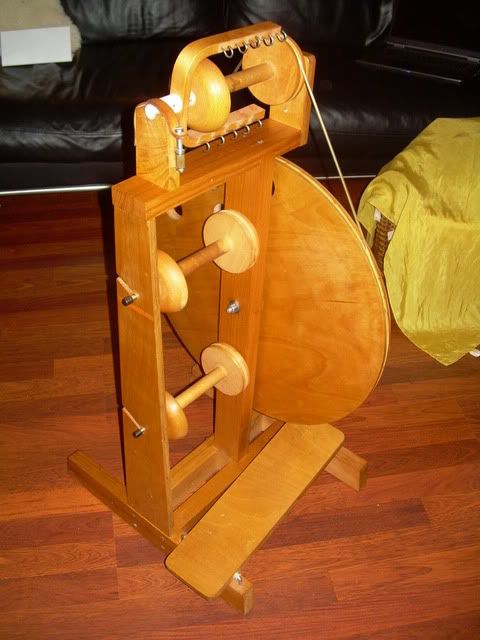 last but not least...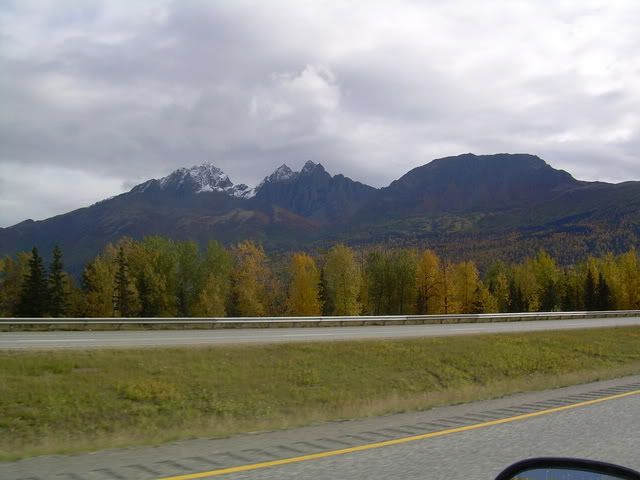 i took this picture last week, there is so much more snow in just the last few days. so we hurried and did fall clean up on the gardens, and now we are almost ready, ready as you can be for the winter to arrive when you haven't yet got enough of summer!
make peace, spin fleece!