Happy Mother's Day... and some eyecandy from yesterday's perfect day.
Sleeping Lady at almost sunset, about 9pm. The sun finally sat at 1030pm.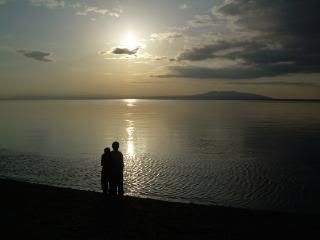 Snarly Trees on the Coastal Trail. Can't wait for the leaves. They are budding this weekend!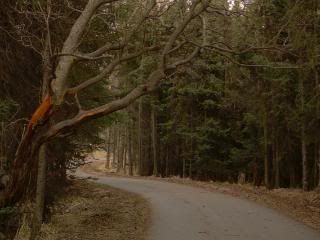 I began spinning up 4 oz of merino/yng mohair from
The Spinning Bunny
in the Fruit Salad colorway that is being closed out. I tried to thick/thin slubby spin it and was not very successful. It looks muddy and not slubby. It is true what spinners say about it being difficult to spin thick/slubs after having mastered thin singles. :(
Pictures of muddy mess to follow... when I am done grieving!